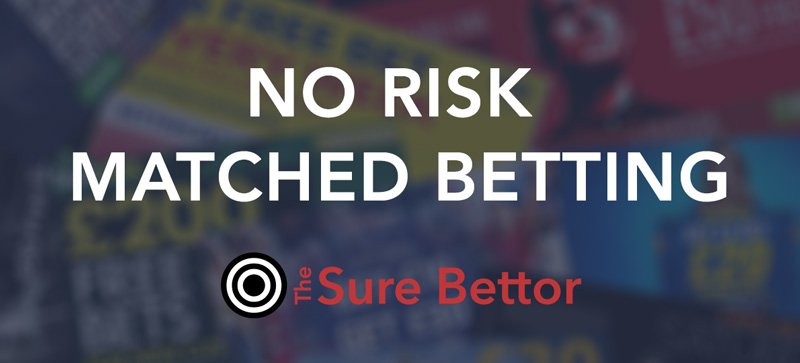 No risk matched betting is one of the best methods to make money online. You can earn up to £1000 per month risk and tax free all from the comfort of your own home.
This definitive matched betting guide will take you through everything you need to know about no risk matched betting: what it is, how it works and who it's for. Plus we clear up whether no risk matched betting still works in 2018 and share our top tips to maximise your income right now.
Ready?
Let's get started.
No risk matched betting – An introduction
No risk matched betting – You may have heard of it before but you're still not sure exactly what it is and how it works.
But not to worry…
We've built this matched betting guide with complete beginners in mind and left no stone unturned. Read on to find out more about no-risk matched betting.
Here's a simple definition:
No risk matched betting or double betting as it's sometimes called is a risk free betting method in which individuals take advantage of bookmakers' free bets, bonuses and other promotions.
Matched betting is an incredibly popular method of making money online and its attraction is still growing as more people find out about its inherent benefits and potential.
Individuals who take part in matched betting profit from free bets and incentives offered by UK bookmakers such as Coral, Ladbrokes and Bet365.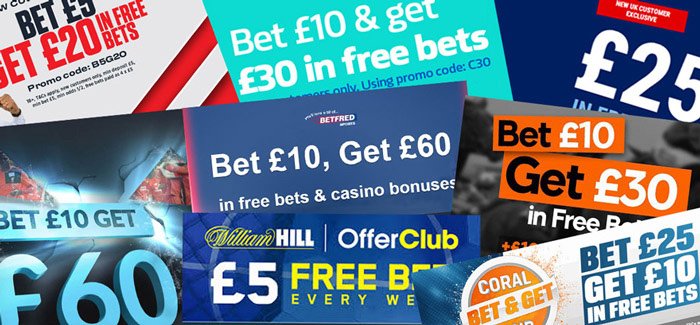 There are hundreds of bookmakers all offering their own unique offers and promotions making no-risk matched betting incredibly profitable.
However, matched betting is not just for those based in the UK. For those who are further afield, check out our dedicated matched betting outside the UK article.
Bettors use a risk free method to ensure they make a guaranteed profit from bookmakers free bets and promotions.
So how does no-risk matched betting work and how can it be risk free?
How no risk matched betting works
No risk matched betting is based around a risk free betting technique called back and lay betting.
This method involves placing two different bets.
One bet to activate or place your free bet and another bet to cover any losses. These two bets are placed at different betting companies and are used to cancel each other out.
You're probably wondering what the point of that is, but all will become clearer a little later.
In the meantime, here's a more in depth look at back and lay betting.
Back betting
The first bet (back bet) is placed at a traditional bookmaker like Coral or Ladbrokes. This bet is used to trigger or place the free bet offered by the bookmaker.
Back bets are generally placed on a certain team to win an event or game. For example you might bet on Leicester City to beat Man Utd or on a horse to win a race.
Lay betting
The second bet (lay bet) is placed at a betting exchange such as Smarkets or Betfair.
Betting exchanges are online platforms which match gamblers together. They're essentially marketplaces for gamblers looking to place opposite bets.
Betting exchanges differ form traditional bookmakers in that they make their money by taking a commission on players net winnings. Where as bookmakers make their money by offering less efficient odds.
The commission rate differs between companies but ranges from 1.5% to 5%. Here's a list of the most popular betting exchanges and their commission rates:
Matchbook – 1.5%
Smarkets – 2%
Betfair – 5%
Betdaq – 5%
Check out our beginner's guide to betting exchanges for more information.
The lay bet is placed on the exact opposite market to the previous bet from above. Using our example above, you'd now bet against Leicester winning.
By using this process, the outcome is based on a mathematical equation rather than chance. Matched bettors know the exact outcome of their bets before an event even starts.
Bettors use a matched betting calculator to work out the required bets they need to place and to ensure a profit with no-risk matched betting.
Here at The Sure Bettor, anyone can use our matched betting calculator for free. For more information on how to use the calculator check out the tool itself.
Back and lay betting outcome
These two bets (back and lay bet) effectively cancel each other out leaving you where you started. This allows you to make a profit with zero risk involved.
Once the two bets have settled, you'll have access to your free bet or bonus.
You repeat the same process, placing a back bet at the bookmaker and a lay bet at a betting exchange. Only this time you use your free bet and make a guaranteed profit in the process.
Sounds simple right?
You bet…
If you don't believe us, take a look at our infographic below – our six steps to matched betting success.
Seasoned matched bettors spend about 5 minutes completing this process which certainly makes it one of the most time efficient ways to make money betting.
No-risk matched betting example
Beginners out there may feel a little overwhelmed so far. However, in the next section I'll walk you through an example from start to finish to show you how simple matched betting really is.
You can't beat an example when it comes to explaining new concepts!
In this example I'll be taking advantage of Coral's new customer promotion.
Coral offer new customers a £20 free bet when they sign up and bet £5.
This is an incredibly easy offer to complete and one that will help you get to grips with the basics of no-risk matched betting very quickly.
Follow the process below to complete your first offer.
Step 1 – Open new betting accounts
So to kick things off you'll need to open a new account with Coral. Click this link to register your new account.
If you add a deposit method at this stage, I recommend you use a debit or credit card if possible. Other payment methods can restrict your matched betting potential and limit your earnings.
You'll also need to open a betting exchange to complete this offer. I recommend you sign up for an account with Smarkets.
Once again, I suggest you use a credit or debit card as your preferred payment method.
Step 2 – Qualifying bet
Once you're all signed up, you need to place a bet of £5 to access your £20 free bet. This is what we call a qualifying bet as you're essentially qualifying for your free bet.
This is where the back and lay betting process we discussed above comes in.
The aim is to find markets with close back and lay odds. The closer the match, the more money you'll make from the offer.
For your first few bets, I recommend looking for high profile football games. Premier League and Champions League games are ideal.
For this step, you can either use oddsmatching software or manually search for the best markets. Both methods have their own benefits and drawbacks.
To keep things less expensive for you guys I'll show you how to use the manual process in this example.
So I'm going to look for a market with back odds of around 2.0.
I've found a market with back odds of 1.75 at Coral. This is a premier league match between Leicester City and Bournemouth so there's plenty of betting activity.
Once I've found a potential market, I'll check the lay odds at the betting exchange. Ideally the lay odds want to be as close to 1.75 as possible.
The lay odds for this market are 1.74 at Smarkets betting exchange.
Note: The lay odds at Smarkets are in blue. 
It's quite rare to find markets where the lay odds are lower than the back odds, but this should be your aim.
Step 3 – Calculate the lay stake
By using our matched betting calculator I can work out the exact amount of money I need to place on the lay market.
Here's what it should look like: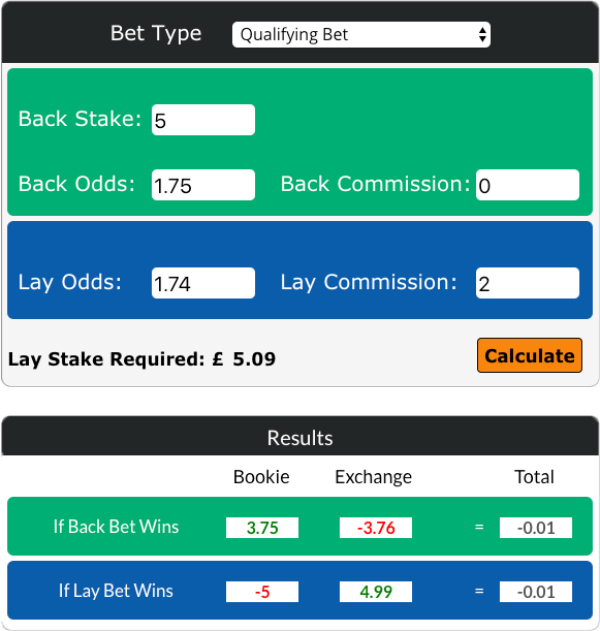 So the matched betting calculator tells me I should place a lay bet of £5.09 at the betting exchange and I'll lose £0.01 qualifying for my £20 free bet.
Note: I have three bet tokens available as I've already used one of them. 
Coral give you four x £5 free bet tokens, totalling £20.
Step 4 – Free bet
The next step is to place your free bets and make a guaranteed profit.
Once again, the aim is to find a close match between the back and lay odds. The closer the match, the more money you'll make.
I've found back odds of 7.0 at Coral.
And lay odds of 8.0 at Smarkets. This isn't as close as I would like, but I'll still make a decent profit.
Step 5 – Calculate lay stake
Similar to step 3, I'll use the matched betting calculator to work out how much I need to place at the betting exchange.
I'll select free bet from the bet type options and enter the required figures:
Overall, the Calculator tells me I need to place a lay bet of £3.76 and I'll make a profit of £3.68 from one of my four free bets.
Not bad considering it only took 5 minutes…
How much can I make with no risk matched betting?
As with most things, people often want to know the potential earnings. So how much can you earn with no risk matched betting?
As you can imagine, this is incredibly hard to determine and one figure isn't going to be representative for everyone.
It totally depends on how much time you devote to no risk matched betting and how much money you make from each specific offer.
Having said all that, most serious matched bettors earn in the region of £500 each month with more experienced bettors earning closer to the £1000 mark.
As you can see, match betting can be incredibly profitable. If you put in the time and effort and learn how to maximise your income you'll be able to bolster your bank balance in no time.
What's more, no risk matched betting is completely tax free…
Matched betting is 100% tax free
In the UK, all gambling winnings are 100% tax free.
The Government get their cut directly from the bookmakers. Therefore for matched bettors there's no hassle dealing with the tax man as they don't take any of our profit.
I don't know of another method to make money online that is legally 100% tax free.
I'd love to check it out if there is a method out there.
Long term profitability of no risk matched betting
By now, hopefully you understand that matched bettors take advantage of bookmakers sign up offers– promotions they use to incentivise new customers to open an account with them.
A typical offer looks something like this Ladbrokes promotion:
Ladbrokes offer a £20 free bet when you sign up and bet £5, similar to the Coral example from above.
This is just one of many similar offers out there.
With the huge number of online bookmakers these days, there is plenty of profit to be made from sign up offers.
At the time of writing there are over 50 sign up offers matched bettors can profit from with a combined value of over £1200!
These 'new customer promotions' offer you the quickest bang for your buck and are all incredibly worthwhile completing.
Unfortunately, they don't last forever and they can only be completed once. But no need to worry, there are other methods you can use.
Casino and bingo promotions
Once you've completed all the sportsbook sign up offers, you can move to Casino and Bingo sign up promotions.
Though there are less of these offers readily available, there's still plenty of profit to be made.
Reload offers
Once you've completed all the sign up offers it's time to move on to reload offers. These are promotions for existing customers who already have betting accounts open.
Once the bookmaker get people signed up, their job isn't over. They continually need customers betting on their platform.
Therefore they offer ongoing promotions to keep customers returning.
There are plenty of these offers available on a daily basis and this is where the long term, ongoing profit is made with no risk matched betting.
There are different types of reload offer out there, but using matched betting you can profit from a lot of these promotions on a regular basis.
All in all, matched betting is a great option for those looking to earn a little extra money or a full time income from the comfort of your own home.
Matched betting in 2018 and beyond
One of the questions we get asked a lot is whether matched betting in 2018 is still worth it.
Individuals are often unsure about the longevity of no risk matched betting and potentially how the bookies have clamped down on matched bettors.
The bookmakers use incredibly sophisticated technology to track the behaviour of their users and it's unrealistic to assume they can't spot matched bettors.
However, it's in their interest to keep users active and placing bets on their platform. As long as something's in it for the bookmaker, they're happy.
Whilst it's fair to say matched betting has changed a lot in the past 5 years or so, it's a myth to say matched betting is no longer profitable.
As we've already discussed, matched betting is still the number one method to make money online and it's arguably more profitable than ever.
I can only see this trend continuing as we head into 2019.
Is matched betting legal?
For some of you out there, match betting may seem too be good to be true.
And we're often told that when something seems too good to be true, it often is.
This begs the question is matched betting legal in the first place?
You're probably thinking you can't make money betting unless you happen to pick the right horse on one occasion.
I'm completely with you – making money with traditional gambling is certainly very difficult.
However, matched betting is not gambling and this process is completely legal. As I explained earlier, matched bettors follow a proven strategy where nothing is left to chance.
Here's what Graham Sharpe from William Hill said about matched betting:
'There's no illegal element. It's a free bet and you can do what you like.'
There you have it…
No more worrying about whether this is a legitimate way to make money online.
Top no risk matched betting tips
Here are our top no risk matched betting tips to maximise your profit in 2019:
Double check everything
Use Smarkets betting exchange
Use multiple bookies
Double check everything
Double checking everything is one of the most important tips I can recommend. There are quite a few moving parts to match betting.
Therefore, it's necessary to check for any mistakes on a regular basis. One error in calculation could prove costly.
Here are the things I suggest you check:
The matched betting calculator when entering any figures
Your bet slip before placing any bets
Your placed bets
For more match betting tips, check out this article.
Use Smarkets betting exchange
Using Smarkets as your preferred betting exchange is one of the easiest strategies you can employ yet, is has a huge impact on the amount of profit you make from no risk matched betting.
As I mentioned earlier, Smarkets charge a flat commission of just 2% which easily beats the likes of Betfair and Betdaq.
For ease of use and functionality, I also prefer their platform to the competitors.
Use multiple bookmakers
By this I mean take advantage of as many different offers and promotions from as many bookies as possible.
The more you spread your bets, the more likely you won't have any problems with account gubbings etc.
Matched betting made easy
As you probably understand by now, there's quite a bit to no risk matched betting.
There's different concepts to get your head around and a whole heap of new tools and software for you to use.
However, don't let that put you off.
There are many different matched betting sites out there all aiming to help you increase your profitability whilst keeping the process as simple as possible.
Here at The Sure Bettor, we're no different.
The aim of our site is to provide you with the best information and resources to help you succeed at matched betting no matter where you're starting from.
Why sign up at The Sure Bettor?
One of the most time consuming parts of manual matched betting (going at it alone without any help) is finding the latest offers to take advantage of.
With so many bookies out there and countless websites to check, this is a process best left to the experts.
That's why we do it for all of The Sure Bettor members.
We have a crack team of matched bettors constantly scouring the internet for the latest and greatest offers for you to take advantage of.
Our team of experts then add the offer to the members area along with advice on how best to tackle the offer in question.
Here's a sneak peak at the offers page from within the members area of the site:
Along with this brilliant service, you'll also have access to the following:
Dedicated tools and software
Best matched betting support in the industry
More advanced matched betting methods
And much much more…
What you need to get started
There are just a few requirements before you can get started with no-risk matched betting.
We've outlined them in the list below:
You must be at least 18 years old
You'll need to have a reliable Internet connection
Your own personal bank account
You'll also need proof of a UK address – for those outside the UK, you can check out our matched betting abroad guide.
Don't worry if you don't have a clue about sports or betting in general, I didn't when I started matched betting.
We've built the site with complete beginners in mind so you'll always find what you're looking for.
However, if you do get stuck with anything our support team are always on hand to help you out.
Get started with no risk matched betting
So you want to get started with no risk matched betting? You've made a great decision.
You can sign up for a free trial here at The Sure Bettor, no strings attached.
If that's not already sweet enough you'll also have the potential to make £45 tax free cash right now.
How does that sound?
That's it for today's article on no risk matched betting, thanks for reading and we'll see you on the inside very soon.
Keep reading: 6 matched betting tips to maximise your profit