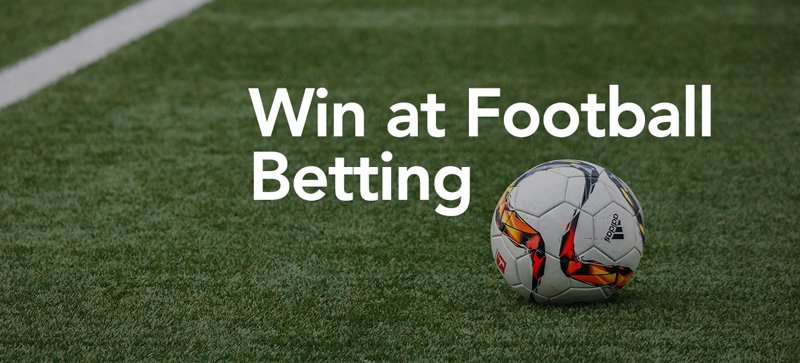 Tired of losing money at the bookmakers? Use these 7 tips to win at football betting right now in 2019.
Ready? Let's get started!
Football is the most popular sport in the UK meaning there are thousands of people looking to place football bets each and every day.
But most of these bettors lose a lot of cash at the hands of the bookmaker. Well, we aim to change that with our 7 tips to win big on football bets.
Read on to find out how you can start winning more of your bets and bring home more profit using these awesome football betting strategies.
Football betting strategies – You won't always win
Before we get into our essential tips to win at football betting, it's vital you only bet with money you can afford to lose.
Despite what others may say, betting on football is not a guaranteed way to make money and you're not always going to win.
There are an incredible number of variables that go into football betting and there's no way of predicting the correct outcome every time.
If you win, well that's an added bonus and obviously the aim!
Right, disclaimers are done, let's get into our 7 tips to win football bets.
7 tips to win big on football bets
Keep a betting record
Change bookmakers
Stay impartial
Know football inside out
Know your markets
Take the small wins
Start matched betting
There you have it, 7 tips to win football bets more often.
Let's have a look at each of these in more detail.
Tip #1 – Keep a record
First off, one of my personal favourite tips to win at football betting is keeping a record.
As with anything in betting, keeping a clear record of what bets you've got on amongst other things is vital if you want to start winning more often.
Here are some of the things you should record:
What bets you win and lose
The amount you stake on your bets
The overall profit or loss from each bet
The bookmaker you use for each bet
Basically, anything that you think is important. You get the idea…
Using this method you gain a clearer picture as to whether your current football betting strategy is working for you.
At the end of every week or month, depending on your preference and how many bets you place, you should tally up your overall profit and loss and check whether you're in the green or red.
If you're in the green, you'll probably want to continue with what you're already doing. However, if you're in the red, check which bets are losing you the most money and see if you can change your strategy slightly.
Perhaps your accumulator bets aren't quite working as well as you'd like or there's a certain team that keeps letting you down.
Whatever it is, keeping a record of your betting activity will allow you to highlight and improve your overall betting strategy with the aim of winning more football bets.
Whilst keeping a clear record takes time and effort and isn't the most exciting process, it will certainly help you improve your betting strategy in 2019.
I recommend you use a simple Google Sheets or Excel spreadsheet to record your bets. It doesn't need to be complicated, just clear and concise.
If you're looking for a more comprehensive solution, there are a number of products out there that will keep track of your bets for you. One option is Smart Bet Tracker.
I haven't used this platform but I've heard good things about them.
Tip #2 – Change bookmakers
There are so many bookmakers you can choose from when it comes to betting on football. In fact, in 2019 there are over 100 different online bookmakers.
Whilst each of these bookies wants you to stick with them, there are far more opportunities out there and there's no need to be so loyal. The new Paddy Power TV ad even agrees!
Different platforms sometimes offer different odds in the run up to or during a football game. You'll especially find these discrepancies in odds when you look at less popular markets like anytime goal scorers or over/under goals etc.
This may be due to alternate information the bookie is receiving in terms of pricing their market or simply because the bookmaker is trying to lure more customers in the aim of increasing the number of bets they take on a certain market, similar to a price boost.
If you're looking to maximise your income and overall profit from football betting, you'll want to ensure you get the best odds each time you place a bet. This process is called line shopping and it's very common in the modern world of online gambling.
A little effort in this regard can go a long way to increase your profit.
You can search for the best market odds by checking your most popular bookmakers or you can use an odds comparison website like Oddschecker or Odds Portal.
These tools are very easy to use and will speed up the process of line shopping no end. I definitely recommend using this technique.
Tip #3 – Stay impartial – don't bet with your heart
Another key tip is to always remain impartial when it comes to your football bets.
It's vital you stay in control and bet with your analytical brain. Don't place bets based on your emotion. This will only lead to bad decisions and could mean you lose out in terms of overall profit.
If your favourite team loses a final, you're going to feel even more down if you bet on them.
In my view I wouldn't bet on a team you support unless the analysis you've done suggests you should. As is usually the way, bringing your emotion into the mix could cloud your better judgement.
Know football inside out
One of the key football betting tips is to know the sport inside out. You need to know every detail about the team you're betting on:
How's their current form in attack and defence?
What are their results like? Do they get lucky?
Injuries and team selections etc.
The little details are the most important here. These will help you spot the good bets from the mediocre ones.
In my view, going this in depth only makes the process of betting on football more enjoyable.
To be really on the ball you should probably watch as many live games as you can on TV or another streaming service.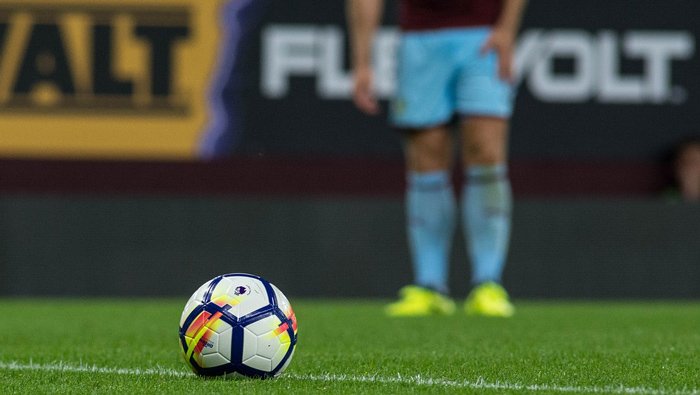 Whilst this can get expensive with different TV packages, it's certainly a brilliant football betting tip.
The same goes for any sport you place your bets on. To make ongoing profits consistently over a longer period of time you need to know everything about your sport.
I challenge you to not place another bet until you've learnt every detail of your sport.
Know your markets
This point kind of follows on from the one above. It's all very well knowing the sport inside out but you also need to know the different betting markets available on football.
You'll know about the most common markets like Win / Draw / Win, but did you know you can bet on the number of goals scored in a match or even for your team to win both halves etc.
It's these kind of football markets, which usually offer more profitable odds and ultimately better value.
It's also important to know the terms and conditions for each different market. If you aren't sure, I recommend you get on live support and someone will help you out.
Better to be sure than lose out on potential winnings.
By taking advantage of some of these less well known and popular markets, you're more likely to succeed at football betting.
Take the small wins
As the well known saying goes 'every little helps'.
And this is the same for betting on football. Don't be disheartened by small wins. A win is a win and it's money in your pocket rather than the bookies.
There's always one bettor who goes after the big wins. That punter will go on about how one big win will completely change their life.
But for the sensible, long term bettor this is a waste of time and effort. Granted you get the occasional 5,000/1 Leicester City story where one punter makes thousands. However, this is very rare and not even worth thinking about.
Be smart and look for the smaller, more likely wins and your betting will be much more profitable.
Start matched betting
Last but not least, our final tip to win at football betting is to consider using a method called matched betting.
Not strictly betting, but you're always guaranteed to make a profit no matter what the outcome of the game is.
In recent years, no risk matched betting has received a lot of attention thanks to the increase in the number of bookmakers offering free bets and promotions.
You can't lose with this betting strategy which is one of the reasons it's so popular.
I won't go into the details of how it works in this article but in simple terms you profit from the free bets and promotions the bookmakers offer new and existing customers.
There's no risk involved with this strategy as you place two bets on opposite outcomes meaning one of your bets is guaranteed to win and the other will lose.
For more information on how to get started with matched betting, check out this article.
Football is a great sport to place matched bets on as there are always plenty of betting opportunities.
This is especially true for large football competitions such as the Premier League and Champions League. If you stick with the most popular football games, you'll be in safe hands when it comes to matched betting.
No more waiting for your team to score another goal, you know the exact outcome and profit you'll make even before the game has kicked off.
Whilst I know this isn't for everyone, there's plenty of cash to be made with this football betting strategy in 2019.
Win at football betting
Betting is one of the most exciting ways to make football even more thrilling. But when you use our tips to win at football betting and start beating the bookies more often it's a whole different ball game.
Whilst nothing is guaranteed in betting, these tips have certainly helped thousands of people increase their profitability.
What's more, don't just use these tips to win at football betting. You can apply this knowledge to any sport, whether that's horse racing or Formula 1.
So go ahead and start using our tips to win at football betting!
Got a favourite tip? Let me know which one it is by leaving a comment below right now.
Further reading
What is no risk matched betting?
A guide to arbitrage betting in 2019